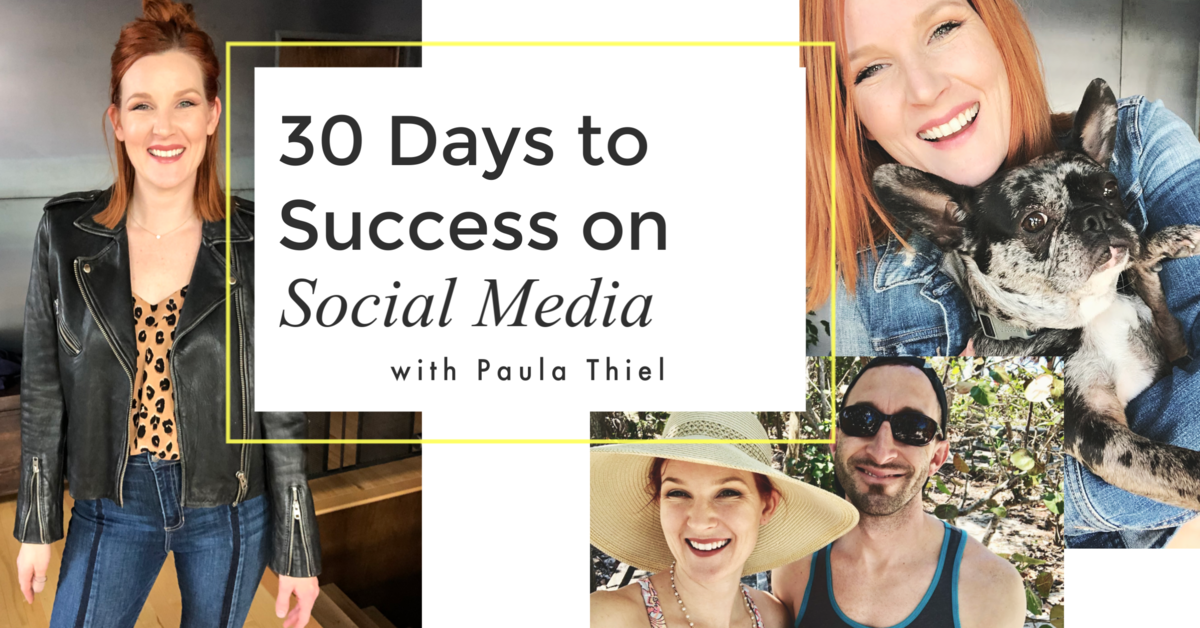 Lifestyle post where are you today in real life? Who are you with? Approach this post as you would a personal post. People love you and social media marketing is all about relationships! So show who you are and let people fall in love with you. If you have a great post from your personal profile, feel free to use it instead of creating a different one for today. You can keep it really really simple and fast by copy pasting that photo and text to your business profile. This is a really great way for people to see who it is that you are, without changing anything for business. As a business owner, you're going to have this urge to change what you did. Don't change it…. just copy paste. Whenever I have done this for myself it has always worked amazingly. In fact, I don't even post on my personal profile anymore. EVERYTHING goes on my business pages.
Today I want you to show me how to use one of your products. Which product have you sold the most of? Since we already know that this product is popular, I would suggest showing how to use that product. This can be in your bathroom, at your kitchen counter, in your living room, or office…. it doesn't matter. Think about your best friend and how you would show her. It's important for this video to be kinda spontaneous and NOT be perfect. Also, keep it short (2 to 3 minutes). Then post to IG TV and directly to Facebook. IG TV will give you an option to preview on your profile and, YES, you want to do that so it is seen in the feed. Don't forget to talk about how your customer can get your product (one way). Also, make it easy for them by posting the link to buy if you can (or at least link in bio).
If you are a service based business, show me your service In action. A tour of a home you decorated or are selling, you putting makeup on a client (with their permission), etc. Whatever It Is that you do, SHOW ME!!




Quote graphics work best when they are of simple design, use highly contrasting colors (like black and white with one word underlined in color), and are short quotes that YOU said. If you are unsure what your graphic should look like refer back to those 3 to 6 companies that you followed or go look at Paula Thiel FB and RBB Insta. In any of those places, you can see what they are doing. That is a great reference for you. Don't spend too much time creating a graphic and don't try to make it perfect!! I use Pic Monkey to create mine. They have amazing templates for lots of other uses too, including web banners, business cards etc and they are stupidly affordable. Otherwise, there are lots of apps for mobile. A lot of people like Canva or word swag, otherwise test out some free ones. Up to you!
I know I keep saying to not make things perfect, but each of these prompts is going to be an invitation to you to create something, and you have to resist the urge to spend a ton of time on it because that's not what makes the difference on social media. What makes the difference is consistently posting every single day, and creating content that people want to consume and engage with. You have a lot of other things in your business that need your time too. So be careful with that and guard over it because time is the one thing that we can never ever get back!!
Encouraging words. This is where you show up for your customer and speak words of life over them. What is it that you desire to help improve in your customer's life? What goal can you help them acheive? What can you say today that will encourage one person? As you are writing this post (and really any post) one way to speak to the heart is thinking about ONLY one person and writing to them. DON'T think about your entire audience that will see this. Visualize one person and address that person without using their name, of course. Pair this encouragement with a smiling photo of you or someone else. Again, you can pull this from your professional catalog, your personal profile, your phone selfies with your family, anywhere, really. The most engaging photo will be a real life photo of you though, something that blends Into the feed they are scrolling through. This Is so much more relatable than stock or model photos.
Pick one post from any of the six pages I told you to study. Choose one that is highly engaging (you'll know it's engaging by how many comments/likes/shares it has. Pick one that also resonates with YOU! How can you mirror this with your page? Or how can you respond to what they said? We are not copying but we are finding inspiration outside of ourselves to bring the best we have to offer to our audience.
Create a selfie vid today telling a bit of your OR your companies story, or if you have one, use an "about us" video telling the story of your company. I'm leaving that up to you!! Post that on IGTV, which will generate a preview for your feed and it should populate directly to Facebook Watch. Then create a regular Facebook post with this too.
Today, show me another product/service or something else about the service you already shared on Day 2. Talk about that product/service in the text. What is the benefit of using this product/service? One way I have done this is here in this hanger post.
I quickly listed all the things that I want these hangers to do and then I solved the problem with these hangers. Notice I am in this photo. You can swipe this file by saying "This XYZ____ Product is EVERYTHING." Then list the three things your customers want that product to do for them, then say "This _____ product" following what I did in this post. I'm excited to see how this works for you!