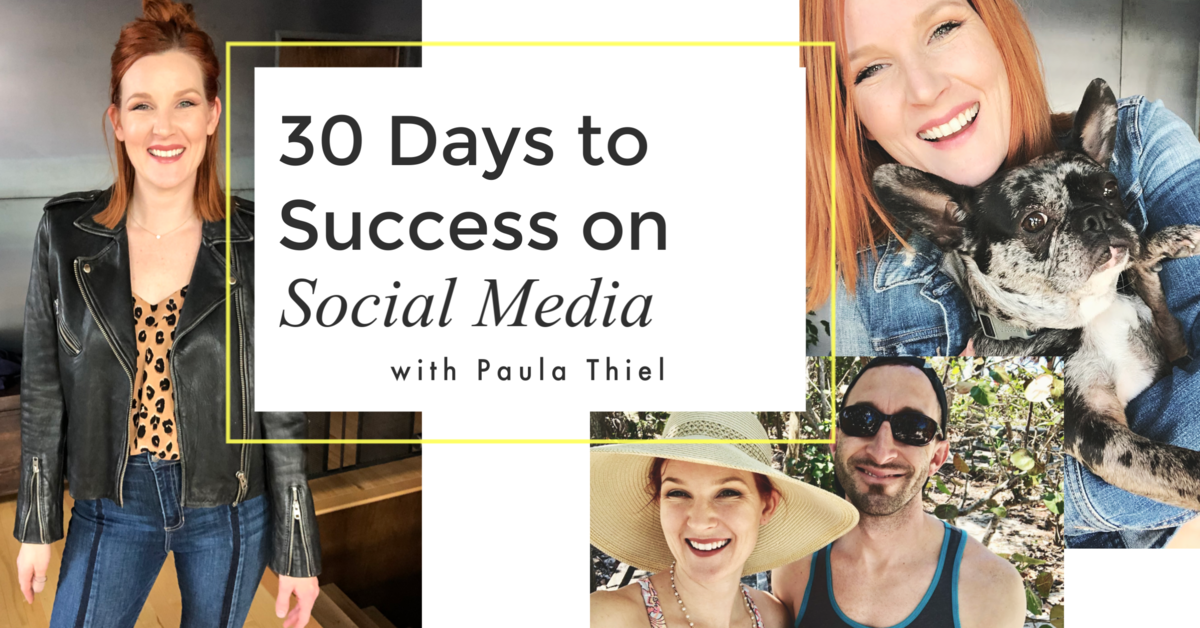 I want you to take the time today to create a long post (about anything ). It can be something that is dear to your heart. What could you talk about forever that has NOTHING to do with your business? Keep it positive…. no ranting. Instagram is also going to want a picture posted here so you can either take a quick selfie, grab a photo from your personal profile or take one line from your long post and turn it into a black text, white background quote graphic that will grab people's attention and resonate with them. NO PROFESSIONAL SHOTS on this post. It can be a pretty selfie of you with makeup on, but not a studio shot. This is going to help your relationships on social media so so much!!
One example from my Insta/Facebook:
My to do list is very long. And there are definitely some things on there that I'm gonna feel frustrated that I didn't get done. I feel like there's always more to do than what I have time to do in a day. I get a little anxious about this literally every day because I know life is short and I know that my goals need me to show up. I know my family needs me to show up. And I want to show up!!! I know the house isn't going to clean itself. Every day I battle this thinking of what to put on the priority list?? What do I do TODAY that is going to actually change my future and not just keep me busy?? I know I can't do everything that I want to do so I have to choose. SO…… in the mornings I started to write down everything that I want to do. Next I choose the things that I have to do. Then I leave some of my day open to be my random crazy spontaneous self. Cause that gives me life and freedom and creativity.

Also another thought…. I don't want completing my checklist to be the thing that brings me peace and I think that that's where the anxiety can really come in. If peace is connected to the completed checklist……. that's when we start skipping lunch. That's when we stop drinking water or working out or taking breaks or enjoying the little things in life.
If we aren't careful, the to do list will take over the planet and we will lose ourselves. This sounds kinda dramatic, right?? But I have been here a thousand times and it's not fun and I don't want you to lose yourself in the day to day to day today monotony.
I want you to have the best darn life that you can possibly imagine for yourself and then beyond that too!! Like beyond your wildest dreams awesome life. And some of that comes from doing the to-do list but then some of that comes from you saying "What do I want my life to look like and what do I really need to do in order to make that life REAL." Cause one thing I know for sure, you have the power to make your life how you want it to be… is it gonna be hard to change?? YES 100% YES but girl you deserve to know what you are capable of.
Ask a question. Anything that is short and easy to answer. Yesterday I did a post that said Life should be __________. Then asked my ppl to fill in the blank in only one word. The answers were beautiful. You can take this right from me, or you can come up with your own fill in the blank. Instagram will require a picture, so you can ask the question using literally any photo you want to use. I am leaving this somewhat open ended, because letting your personality shine though is of the utmost importance.
Let's do a happy selfie today, background does not matter AT ALL. People love happy smiling, full on laughing photos. Then add just a quick little "How is your day going? I'd love to hear about it!" Love, _your name__(and whoever else is in the photo with you). Be yourself though, whatever words you would use here is what you actually want to write.
Let's try a 1-2 minute video in your house. DON'T OVEREDUCATE me. Just tell me the name of the product and quickly how/why you use it. For example…. "I use this face cream because it makes my skin really really soft in the morning and I don't have to deal with dry skin cause of this stuff". This reinforces the BENEFITS of using your product.
What is something else that you love that you don't sell? Your favorite recipe for tea that you make at home? Your curling iron? Your bathrobe? Doesn't matter, just talk about that thing and where people could get one of their own and what you love about it. People LOVE recommendations from other people. We all love to shop and be like "ooooo I found this thing, have you heard of it?" YOU KNOW EXACTLY what I am talking about. This is just fun for you and everybody else.
Where is the biggest place that sells your product? It would be really cool to take a selfie by your stuff in another store and be like "I feel so cool walking into XYZ place and _______ is on the shelves !" Or whatever thing you actually feel… use your own words lol. If this is too much to do to get there today, skip this day and move to day 13, then come back to this thought anytime before the end of the 30 days". Then be sure to list all the places people can get your product including your website.
What would you say to someone trying to change their life? You've been there, so how can you encourage them? What do you wish you knew then that you know now? This can be a text post, a video, a selfie, a pro shot, anything. Just be an encouragement to someone today.
Your followers and customers are obviously very very important to you. How would you like to thank them? Think of a way to be genuine and share your heart on community, how grateful you are for everyone and how much you love being a part of people bettering their lives through using your products, etc. But speak YOUR HEART!!! Go ahead and use whatever photo you would like to use or record a video here, doesn't matter. You could try grabbing your favorite random photo from your camera roll… I know it seems so random, but showing people your real life and your heart is so precious and important to others.
You are being faithful and serving your customers so so well by bringing your best to this page.
Keep going my friend!